Long day care menu packs
The Nutrition Australia long day care menu packs are aligned with the Australian Dietary Guidelines and Menu Planning Guidelines for Long Day Care, so centres can be sure the kids in their care are receiving the nutrition they need.
Each menu is designed by our experienced dietitians who specialist in the early childhood education and care sector.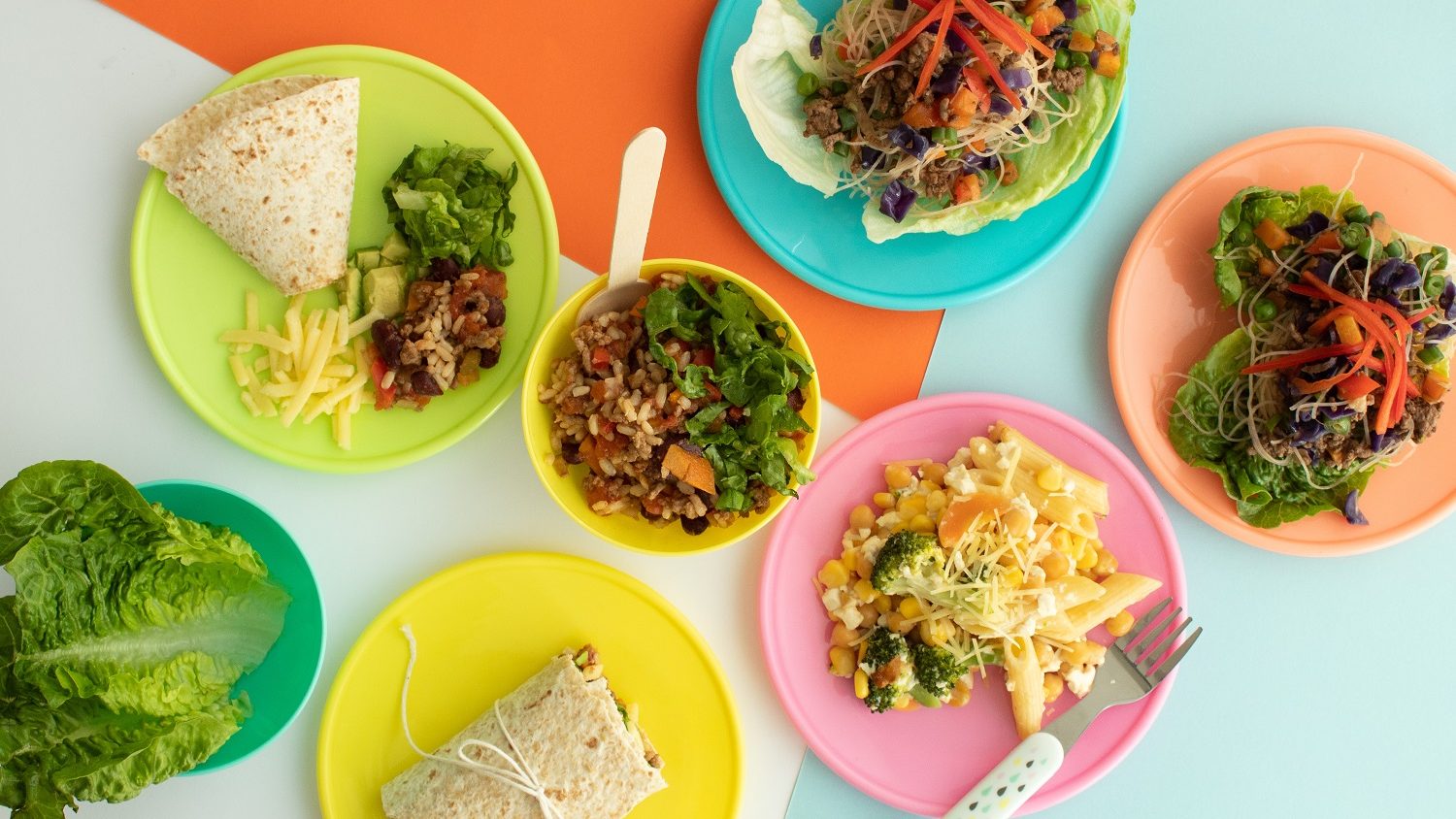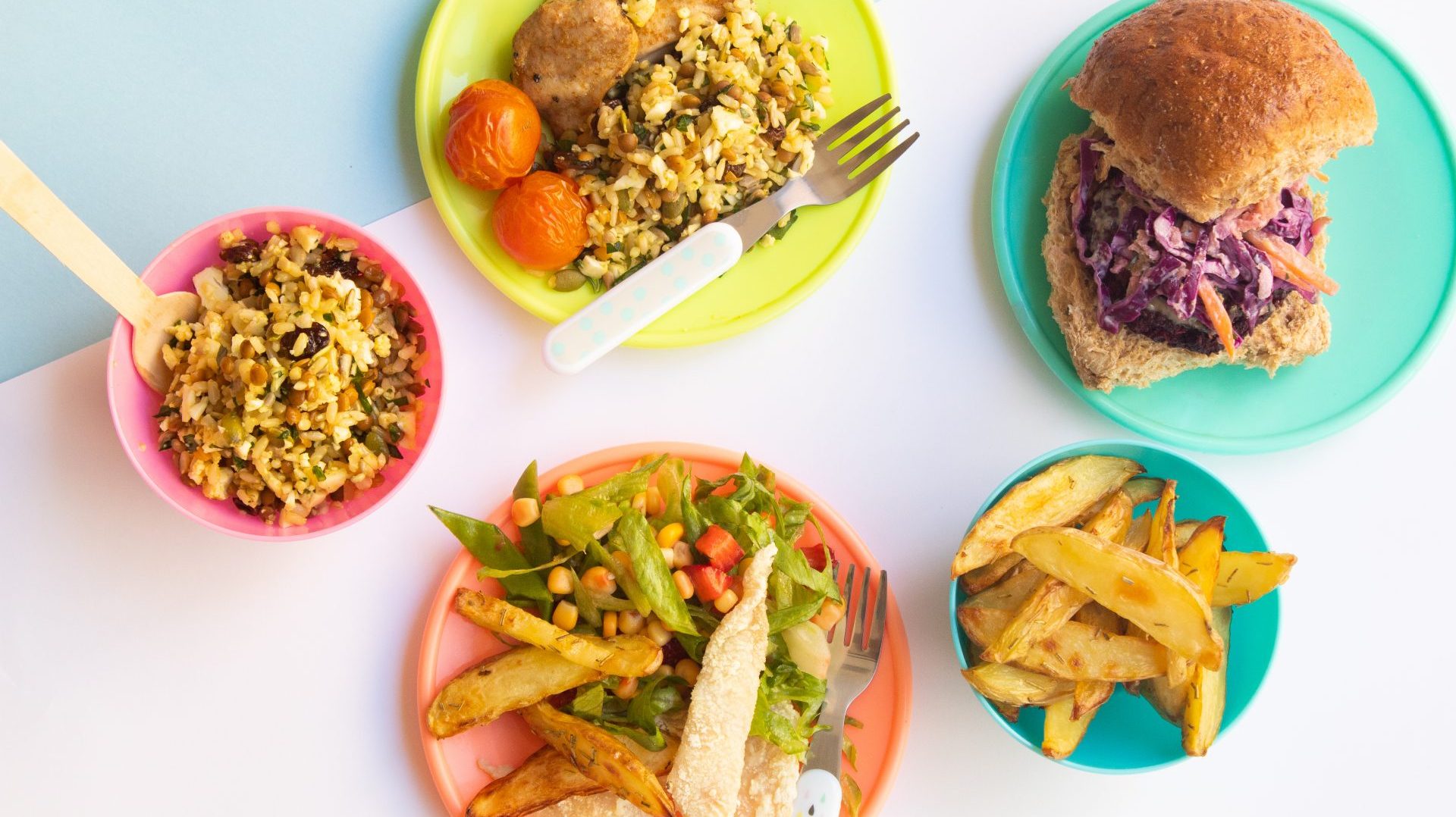 What's included?
Rotating four week seasonal menu pack, tailored to the number of children at the centre.
120 dietitian-approved, balanced recipes
Nut-free and vegetarian options.
Culturally diverse recipes.
Planning and shopping lists.
Comprehensive Welcome Guide packed with information and tools to promote healthy eating.

How to use the menu plans

Adapting recipes for dietary requirements and infants

How to promote healthy eating to young children.
The long day care menus cost just $2.50-$3.00 per child per day and meets the children's dietary and nutritional needs. Purchasing a long day care menu pack can support centres' to gain accreditation Quality Area 2 for the National Quality Standard.
Sample menu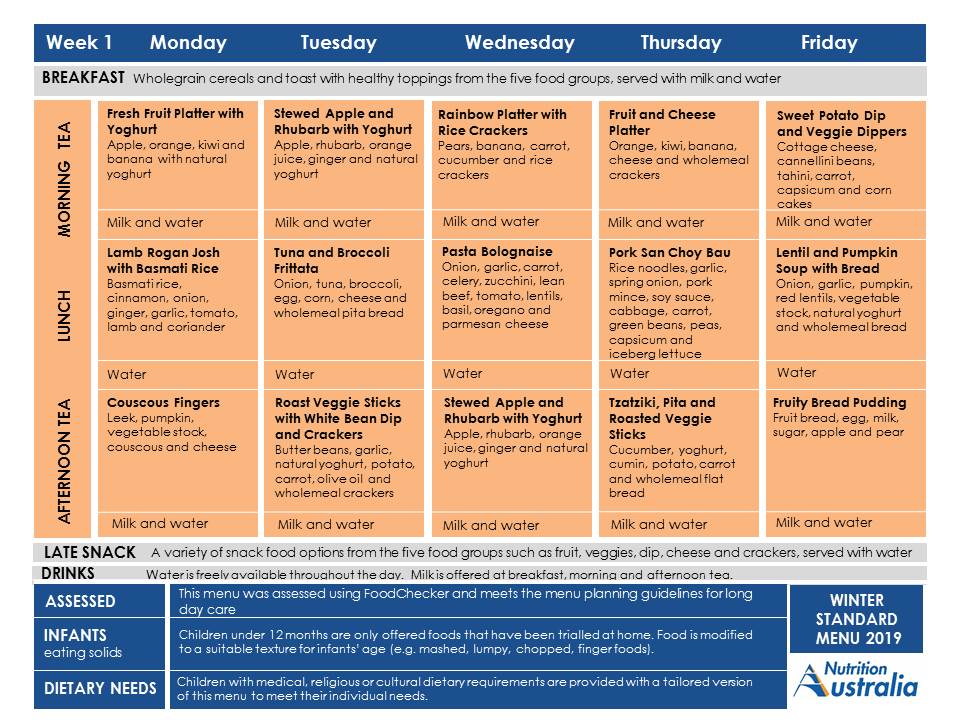 Purchasing options
The long day care menu packs can be purchased seasonally, or as a 12-month subscription.
Seasonal (2 seasons/menu pack) $399 (inc. GST)
12-month subscription $699 (inc. GST) SAVE $99!
For further information about Nutrition Australia Vic Division (Vic, SA, Tas, WA) Long Day Care Menus, use the buttons below.