Nutrition Australia Presenting at the 2019 Dietitians Association of Australia Conference
1 August 2019
Embracing the 2019 Dietitians Association of Australia conference theme of 'More than meets the eye', Nutrition Australia will present on two key initiatives that encompass the challenges of clinical and professional practices.
Building Health Champions
Amy Wakem, dietitian from The Healthy Eating Advisory Service will present on a successful initiative 'Building health champions' capacity to implement government nutrition guidelines'. This mentorship program trains and empowers the existing workforce of 'health champions' (including health promotion officers, school nurses, teachers and other health professionals) to implement the government nutritional guidelines. Amy will highlight how the program works and its success in encouraging change.
Engaging Hospitals
Also presenting is dietitian Emily Fitt, who will discuss the Healthy Eating Advisory Service's hospital engagement strategy. The focus is to positively engage hospitals in the most socially disadvantaged local government areas of Victoria (who are less likely to engage in healthy eating) and provide them with ongoing support.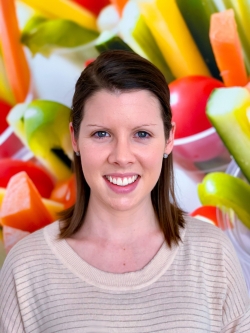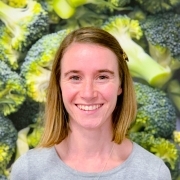 Health Benefits of Almonds
Another of our dietitians, Amy Knight will be manning the Australian Almonds stand as part of a Hort funded project in which the Almond Board of Australia and Nutrition Australia have partnered to develop a suite of new education resources for health professionals. The resources summarise the health benefits of almonds relating to Heart Health, Diabetes and Good Overall Health, including digital clips and factsheets (for health professionals and their clients/patients). To access the information please visit: health.australianalmonds.com.au