Food industry
Nutrition Australia Vic Division can tailor a variety of nutrition related services and projects to suit your food or hospitality business' objectives.
Our qualified nutritionists, dietitians and in-house chefs have worked with retail outlets, manufacturers and suppliers, hospitality and corporate clients, as well as government agencies to deliver projects.
As the leading organisation for nutrition, we are uniquely placed to provide professional development, education programs, product and menu assessments and special projects of varying sizes for the food service industry, such as:
reviewing products against state and national food and drink 'traffic light' guidelines
recipe and menu development
recipe analysis
food and nutrition labelling
nutrition claims
Health Star Rating
and more!
The Fruit & Vegetable Consortium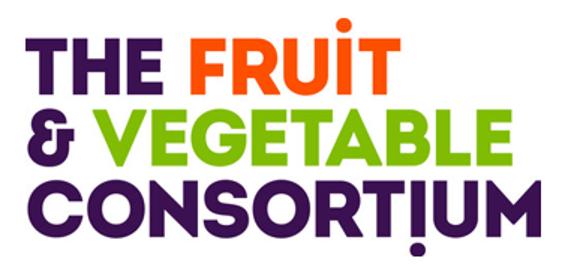 A fresh approach to increasing fruit & vegetable consumption.
The Fruit and Vegetable Consortium (FVC) is a collaboration between Nutrition Australia and other key players with a vested interest in growing consumption of fruit and vegetables in Australia.
Read more.
Our food industry experience
Below are examples of projects Nutrition Australia Vic Division has delivered for the food service industry.
Holiday Inn Hotels and Resorts kids' menu
Nutrition Australia Vic Division worked with IHG to launch a new Holiday Inn Hotels and Resorts kids' menu across the Asia, Middle East and Africa (AMEA) region. The menu was developed in collaboration between Nutrition Australia Vic Division's dietitians, nutritionists and in-house chefs and Holiday Inn's chefs.
The criteria ensured all meals contain a nutritious balance of foods from the core food groups, are low in saturated fats, added sugar and salt; promote food variety, and reflect current standards and dietary guidelines.
A core menu was developed that highlighted regionally relevant dishes to cater to different tastes and food preferences across AMEA.
Approximately 50 main meals, desserts and drinks were developed to ensure that hotels from across the region can cater to local and international tastes.
The menu has been rolled out in 53 hotels in Australia, Asia, Middle East and Africa.
Spotless Group
Nudge Nutrition Guidelines
Nutrition Australia Vic Division developed the "Nudge Nutrition Guidelines" (recipe guidelines) for the Spotless Group as part of a healthy food choices initiative available in all Spotless food service settings across the education, resources and business innovation sectors.
The guidelines were developed for all house made food items and applied across all Spotless sites. The program included training the Spotless team on how to use and implement the guidelines, how to assess recipes for their nutritional value and how to develop new healthy recipes.
Food service training
We developed and delivered training workshops to Spotless food service staff including chefs, cooking staff and food service workers working in hospitals.
Our training program was designed to ensure the meals provided in hospitals were nutritious, appropriate and met specific policy and guideline requirements.
The training program was designed to assist food service staff to understand common nutrition issues in hospitals, cater for food allergies and intolerances, understand and prepare texture modified meals and cater for special diets.
Contact us
Contact us today to discuss how Nutrition Australia can support your organisation on 03 8341 5800 or email us.